Assessments Workgroup Update: xAPI Party
Date posted
January 5, 2022
Jim Elder, Jason Haag, and Andy Johnson participated in a session at the xAPI Learning Cohort party last fall.
During their session, they discussed modern data standards hosted and supported by HR Open Standards, the longest-running data standards body in the HR Tech space. The new generation of data standards are being developed to support individual career credentials shared with and made available to individuals upon request. The new data standards will be using xAPI to cross into the Learning Industry tech platforms as the lines between HR Tech & Learning Technologies have begun to fade. Assessment data such as item-level responses include skills data, progress towards credentials & micro-credentials, as well as support competencies.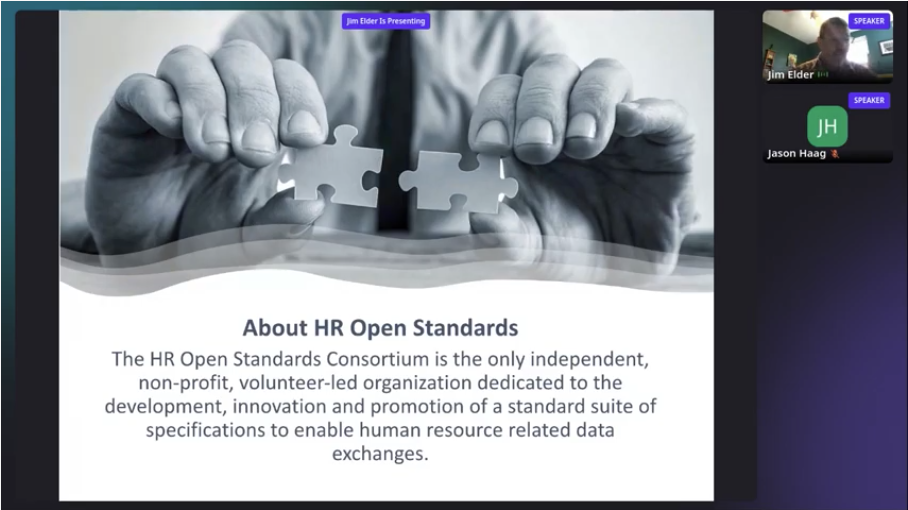 We are also supporting an Assessment Results payload provided to LRS Endpoints using xAPI statements. We are developing an xAPI Profile, hosted on the ADL xAPI Profile Server and the accompanying technical documentation to enable the adoption of the new standard. HR Open Standards will also host JSON Schema for existing API-based integrations with guidance on how to extend the existing to support xAPI statements.

We will also spend time discussing the xAPI profile server and all of the excellent work being accomplished in hosting and developing xAPI Profiles. The ADL has supported this project for the past 2 years and we will discuss the collaborative efforts required to develop a standard like this.
CLICK HERE to view the session.
Do you have questions about xAPI or our Assessments workgroup? Contact us for more information.