RECRUITING WORKGROUP
Wednesdays @ 10:00aEST
The HR Open Standards Recruiting workgroup is responsible for developing and maintaining a variety of standards that fall within the recruiting domain. The trading partners may vary based on the business transaction. For example, the exchange of data may include a recruiter, applicant tracking system (ATS), an HRIS/front office system, job board, staffing supplier, and/or candidate.
---
Project Roles
Project Lead: Andrew Cunsolo, VP of Product Management, Talemetry
Schema Editor: Sascha Juchem, Software Architect, Milch und Zucker
---
Andrew Cunsolo | VP of Product Management, Talemetry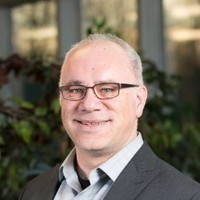 Project Lead
With more than 15 years of product and technical leadership in recruiting technology, Andrew is currently responsible for developing Talemetry's recruiting marketing (Job Broadcast), sourcing (Source & CRM), and candidate experience (Career Sites, Apply) products.
---
Current Project
Continue building recruiting specifications including an application form. Consider the schema required for Talent Pipeline, Multiple Public Employment Services, and other use cases.
---